​There are significant changes taking place in the UK energy and renewable sector.
UK energy targets to decarbonise, low commodity prices, the emergence of disruptive technology such as cloud and robotics combined with complex regulation and policy changes make it a challenging environment.
The ever-changing landscape is pressuring industry to respond with innovative solutions, and we are supporting multinational utilities companies, OEMs and mid-market aggregates to adapt. Opportunities for innovative start-ups and new entrants to bring new ideas are on the rise, ultimately driving greater efficiency and competitive advantage to the sector on a global scale.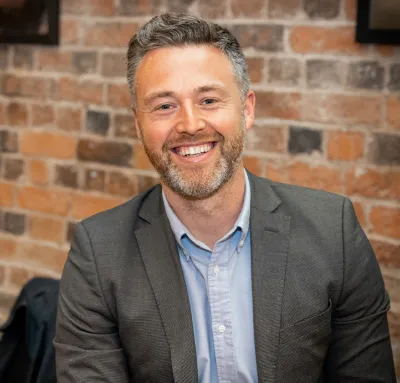 Led by Associate Director – Energy, Lee Elwell, Jonathan Lee's energy division is perfectly placed to assist businesses seeking permanent,contract or interim engineering, technology and digital skill sets / energy recruitment in order to quickly adapt to the dynamic market conditions
Lee has over a decade's worth of experience specialising in energy recruitment and energy engineering jobs / energy sector jobs within that time has built a deep understanding of the sector, forming long-term relationships with businesses and candidates alike.
Lee explains: "It is an exciting time for the industry. We are working with a number of innovative start-ups and new entrants who are developing novel ideas and products – and really shaking up the energy sector.
Clean energy is becoming increasingly important as the world moves towards a more sustainable future. Renewable and low-carbon sources of energy such as solar, wind and hydroelectric power are providing an alternative to traditional fossil fuels, helping to reduce the impact of climate change and create a healthier environment for us all.
Clean energy is also a great way for businesses to save money in the long-term. By investing in renewable sources of energy, businesses can reduce their reliance on expensive fossil fuels and benefit from the long-term cost savings of using a clean energy solution.
Technology is evolving rapidly and in order to achieve the expansion goals for recharging/green infrastructure, highly skilled programme managers, project engineers, design & development engineers and software & controls professionals are required.''
The energy division continues to focus on Power and Renewable Energy recruitment and Energy Sector jobs, (EfW, ERF, CCGT, Biomass and CHP, Wind energy jobs, Solar energy jobs, Tidal, Biogas, Anaerobic Digestion, Synthetic and Alternative Fuels, Hydrogen & Hydrocarbons) along with Electrification (EV Charging Infrastructure, Energy Storage, Battery Development & Battery Recycling) across the entire project lifecycle.
With the world moving towards a more sustainable future, clean energy solutions are helping to create jobs and stimulate economic growth. Investment in renewable energy sources is creating opportunities for businesses and individuals, providing a boost to the local economy.
Supporting Lee with all things Electrification and Battery Tech is Mark Bignell, Jonathan Lee Director.
Mark has over 20 years of experience working in technical recruitment, which mixes perfectly with his engineering background and his passion to help and support people in achieving their goals.
Mark quotes "The world of battery tech is rapidly advancing, with advances in both lithium-ion and solid-state batteries. Lithium-ion batteries are seen as the most promising type of battery for electric vehicles, providing better energy density and charging performance than traditional lead-acid batteries.
The potential of these batteries is immense, and they may one day be used to power everything from electric vehicles to consumer electronics. With further research and development, the future of battery tech is looking brighter than ever.
We are passionate about helping people to find their perfect job (Energy sector job or otherwise) and helping employers to find the perfect candidate. So, if you're looking for your next career move in the energy industry, or are looking to recruit, get in touch to find out how we can help."
To find out more about our energy recruitment services click here or to view the latest energy jobs click here.
​
​
​
Stay ahead in the Energy & Renewables industry
Sign up for our free Energy and Renewables newsletter to access insider knowledge, cutting-edge trends, and expert insights that will give you a competitive edge in this rapidly evolving field.
Get high-quality, deeply researched blogs, market updates and news articles from around the industry directly to your inbox.
Join our community of industry leaders and stay informed about breakthroughs, upcoming events, and networking opportunities too.
​
​
​
Solutions through understanding