​Automation and controls is at the vanguard of many companies' future growth plans and is a huge factor in business efficiency and speed. It stands to reason therefore that building a strong team with these skills is crucial for organisations aiming to leverage the benefits of advanced technologies. To achieve success, companies need a skilled and cohesive team that possesses the right expertise and collaborates effectively. In this blog, we will explore essential strategies and steps to build a robust automation and controls team. From attracting top talent through effective automation recruitment to fostering a collaborative work environment, these five key elements will help organisations assemble a team capable of driving innovation, optimising processes, and achieving automation excellence.
​
1. Define key roles and responsibilities
The first step in building a strong automation and controls team is to clearly define the key roles and responsibilities required for success. Identify the specific areas of expertise needed, such as control systems engineering, robotics, machine vision, or PLC programming. Define the responsibilities for each role, ensuring they align with the organisation's goals and automation objectives. It's also important to think about not just your immediate needs, but also how the role may evolve over time and what additional skills might support future plans. This clarity will guide your automation recruitment efforts and help attract candidates with the right skill sets.
​
2. Develop a targeted automation recruitment strategy
To build a strong automation and controls team, you need to implement a targeted recruitment strategy. This includes actively seeking out candidates with relevant experience and expertise in automation engineering. This can be extremely time consuming; leveraging online job portals, professional networks, and industry-specific platforms to reach potential candidates takes a huge amount of resource. Engage with engineering schools, attend industry events, and foster partnerships with automation-focused organisations and select a recruitment partner with real experience and knowledge to help you to tap into a diverse pool of talent. Highlight the unique opportunities your organisation offers in automation and controls, emphasising the chance to work on cutting-edge technologies and challenging projects. Jonathan Lee Recruitment can assist with any controls and automation recruitment need you may have – Click here for more details.
​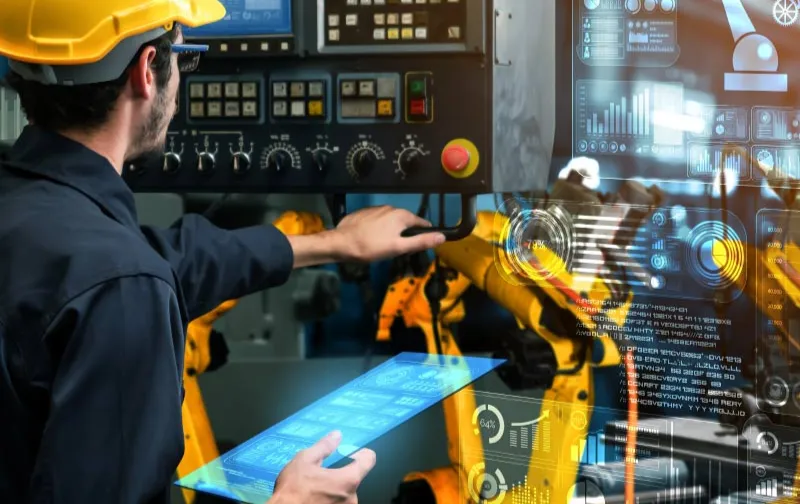 ​
3. Prioritise technical competence
Technical competence is a vital aspect of building a strong automation and controls team. Ensure that your recruitment process focuses on assessing candidates' technical skills, knowledge, and hands-on experience in automation engineering. Incorporate technical assessments, case studies, or practical exercises to evaluate candidates' ability to design, program, and troubleshoot automation systems. Additionally, consider conducting structured interviews that address specific technical competencies related to automation and controls. By prioritising technical competence, you can ensure that your team members possess the necessary expertise to deliver successful automation projects.
​
4. Foster collaboration and cross-functional skills
Building a strong automation and controls team requires fostering a collaborative work environment. Automation projects often involve interdisciplinary collaboration, such as working with mechanical engineers, electrical engineers, and software developers. Seek candidates who possess excellent communication and collaboration skills, along with a willingness to learn and adapt in a team setting. Encourage knowledge sharing, conduct regular team meetings, and promote cross-functional training to enhance the team's capabilities. Emphasise the importance of working together towards shared goals to create a cohesive and high-performing team.
​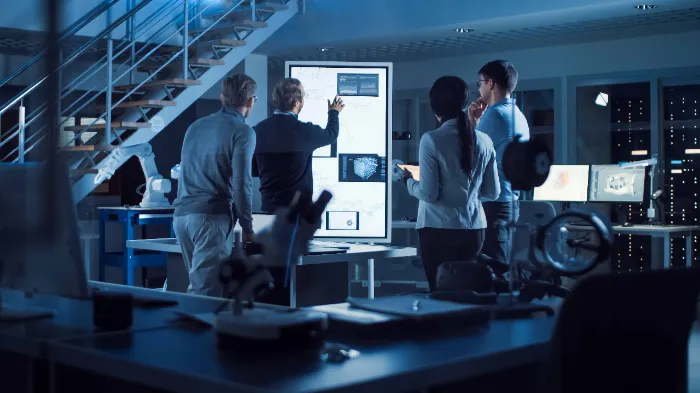 ​
5. Provide professional development opportunities
To retain top talent and build a strong automation and controls team, it's crucial to provide professional development opportunities. Automation engineering is a rapidly evolving field, and continuous learning is essential. Offer access to training programs, workshops, and certifications that allow team members to enhance their technical skills and stay updated with the latest automation technologies. Encourage participation in industry conferences, webinars, and technical forums to expand their knowledge and network. By investing in their professional growth, you demonstrate your commitment to their success and enable them to contribute effectively to automation projects.
Building a strong automation and controls team requires a strategic approach to automation recruitment, prioritising technical competence, fostering collaboration, and providing professional development opportunities. By following these steps, organisations can assemble a skilled and cohesive team that drives innovation, optimises processes, and achieves automation excellence.
​
Require assistance with Automation and Controls Recruitment?
The first choice for clients and candidates, our Automation and Controls division provides clients with a unique level of expertise in contract, interim and permanent recruitment
Contact Kully Samra for more information on 01384 446105 or via Kulbir.samra@jonlee.co.uk
​

​
Solutions through understanding