Jason Cole, Sales Director, recently passed his 15-year work anniversary milestone at Jonathan Lee Recruitment. Prior to this, he began his career as a draftsman in the construction sector before going on to join Jaguar as a Senior Engineer. Jason works very closely with industry bodies including Society of Motor Manufacturers and Traders (SMMT) and always keeps a keen eye on all things automotive, in his latest blog he shares his views on the current changes in the automotive sector.
​
​'The automotive industry is experiencing systemic change'
Systemic change is occurring in the automotive industry and other allied industries – evolving technologies in systems, materials, manufacturing techniques, connectivity, and propulsion, are all changing the part that skills play in how products are being developed and manufactured.
Our client base exposes us to the skills deficit across many sectors, we see competition for talent to be the same for manufacturers of cars as they are for manufacturers of smart meters, instrumentation and measurement equipment, generators, commercial vehicles, security systems, CNC machinery, actuators – the list goes on and on…..
​

​
Power electronics, motor design, battery development, software, and cloud-based connectivity are now focal areas as products are transformed into what are effectively computers on wheels – as such the highly skilled workforce that has developed and manufactured the products of yesteryear has in part been superseded.
These skills are in demand within other sectors too – aerospace companies, producers of mobile phones, vacuum cleaners, air purifiers, audio equipment, computer hardware – the list goes on. It is hard to buy an electronic device that doesn't require the buyer to connect it to Wi-Fi for product set-up, registration, software updates etc.
​
'Traditional skills must not be forgotten'
However, traditional skills must not be forgotten, and there is a real risk that this could be the case whilst technologically intense skills draw the focus away from areas that are wholly necessary in product development and production. As an example, in vehicle body construction – there will always be a need to create a physical structure from base material, whether this is from steel, aluminium or composite materials – there will always be a need to press, form, hem, clinch, pre-treat, finish, weld, bond, rivet the materials ensuring that the structural integrity and quality of finish continues to improve. This extends of course further to roles within the manufacturing process, logistics, quality, health and safety, maintenance, automation and controls.
​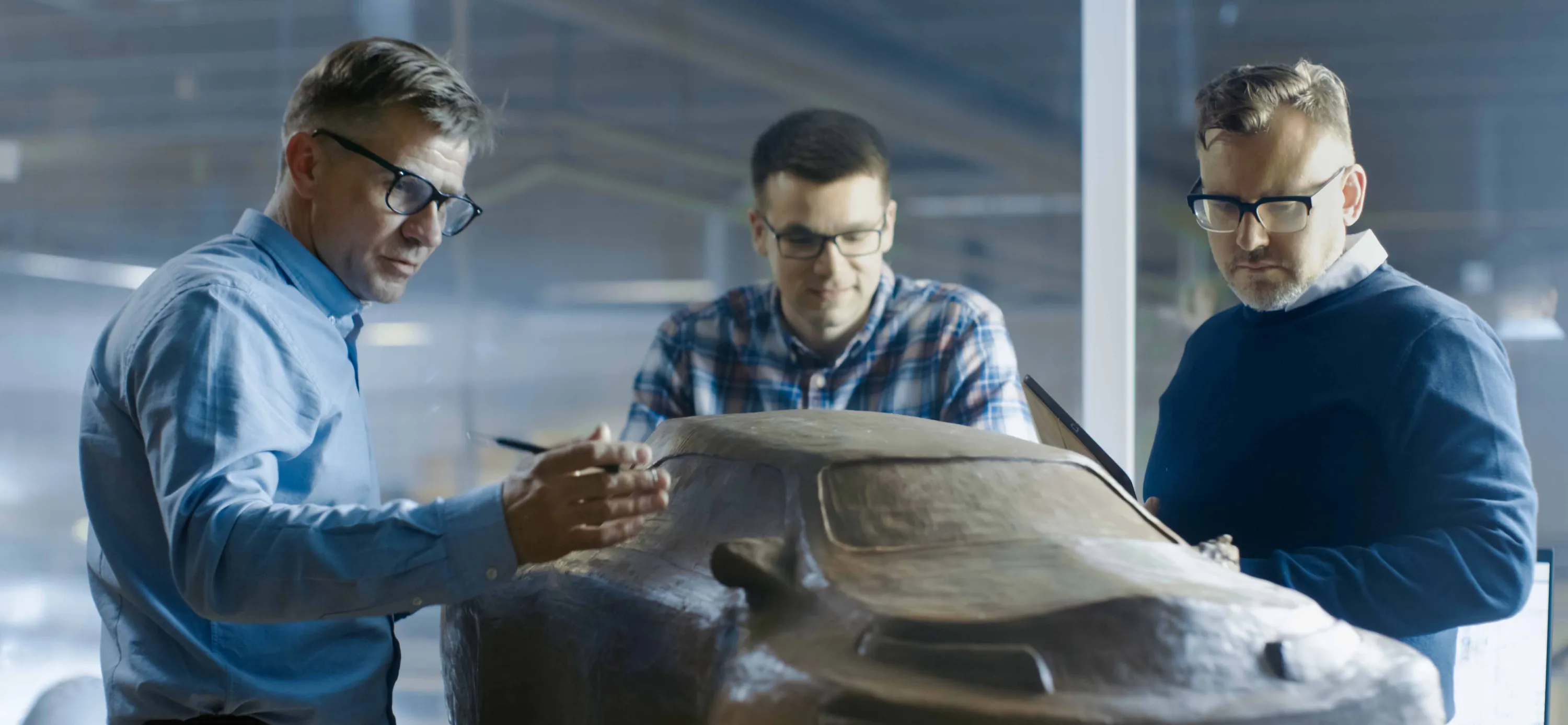 ​
'Self-sufficiency is needed​'
The UK has a need to ensure its industry sectors can have self-sufficiency in their supply chains, topically the threat of not having an indigenous battery plant for vehicles, micro-mobility, handheld devices etc, drives a dependency on importing the power storage element of the products we manufacture in the UK.
The absence of battery production in the UK makes a compelling argument for international corporations to take their production out of the UK, a situation we don't want to have to face. This also applies to skills.
For many years we have struggled in the UK to satisfy the demands for talent in design, product development and manufacturing – the changes in technology have compounded the skills deficit problem we face and the searches we conduct for the skills our clients need has to stretch to overseas.
​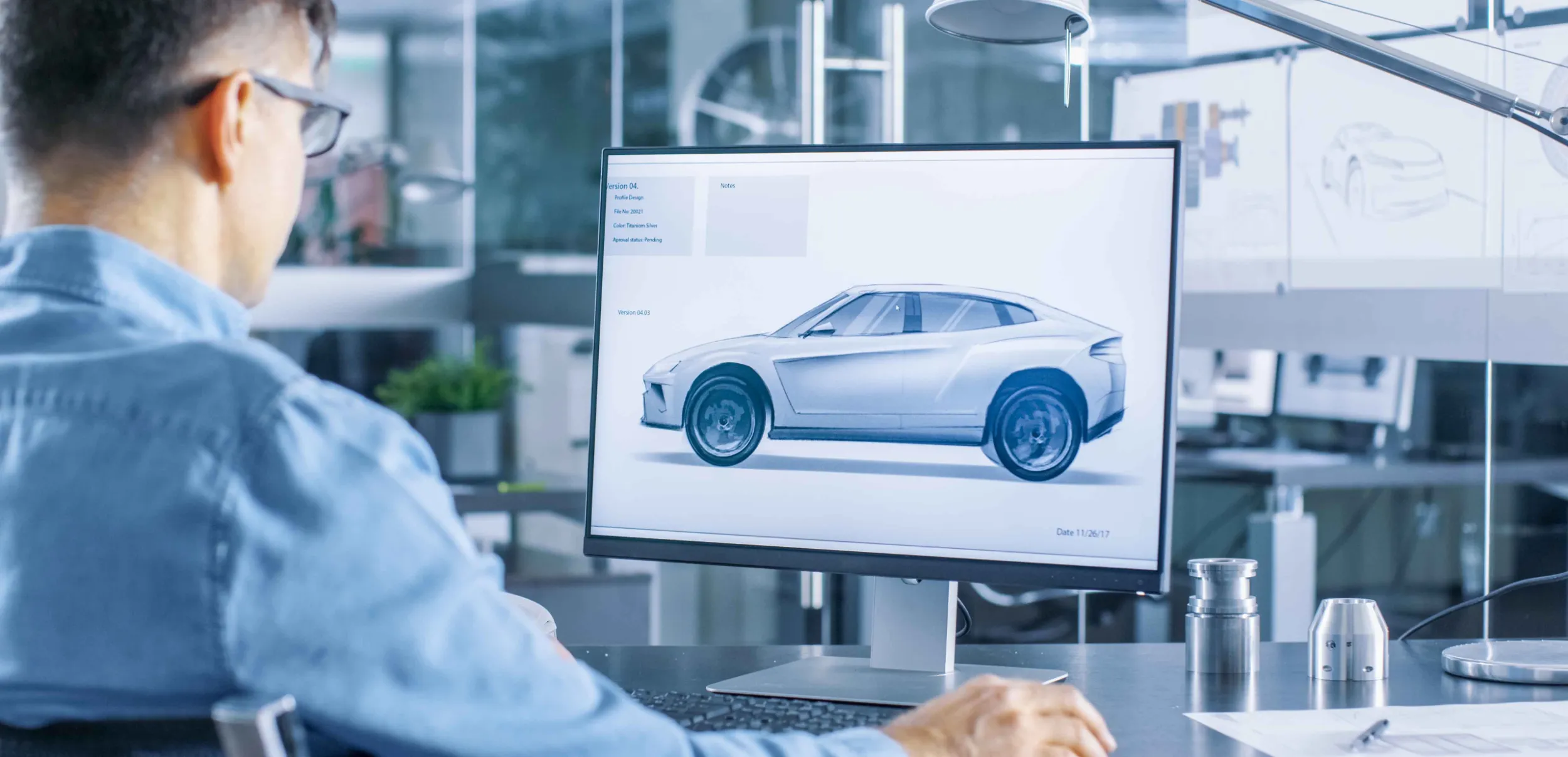 ​
'Grassroots level change is needed'
The creation of UK talent needs to begin at a grassroots level along with the aspiration to join the sectors that require the people. We have worked with the Black Country LEP, which has now become part of WMCA, to help elevate these issues and to connect schools to job opportunities so that pupils make this type of career choice for good reason, that said, the Black Country, like many other parts of the UK has limited employer brands that are much needed to make use of potential talent in our communities.
The absence of these companies means that fewer people are choosing to enter our manufacturing sectors, and unless change occurs, our competitiveness as a manufacturing nation will be affected.
​
Need help with automotive recruitment?
Having evolved with the sector over four decades, Jonathan Lee Recruitment's capabilities are strongly aligned with the advanced technologies associated with contemporary and future automotive and motorsport development.
We provide permanent, contract and interim automotive recruitment solutions to OEMs, tier 1 and 2 suppliers, technology developers, consultancies and research institutions. Covering the complete automotive product lifecycle across product development, manufacturing and commercial roles, we support passenger car, motorsport, motorcycle, commercial and off-highway vehicle applications.
If you have an automotive recruitment need or question please do reach out to me:
Solutions through understanding