About Horstman Defence Systems
Horstman, a Company of the RENK Group, has been providing world-leading mobility solutions for the global wheeled and armoured markets since 1913.
They have business units in UK, USA and Canada and have a time-tested pedigree in innovation, product development manufacture and defence project management in heavy armoured and tracked vehicle suspension systems.
The company provide unrivalled mobility to vehicles ranging from ultra lightweight-wheeled 4×4, battlefield 6×6 and 8×8 wheeled, through infantry and engineer tracked vehicles and up to the heaviest of main battle tanks.
Horstman today has over 200 highly skilled employees worldwide, work with more than 18 blue chip prime contractors and government research centres and have a global footprint in both customer base and supply chain, with export sales to 28 countries.
​
Working for Horstman Defence Systems
We are working as the recruitment partner to Horstman Defence Systems Limited to find and attract great people to join their rapidly growing business.
Based in the beautiful city of Bath, Horstman Defence Systems offers fantastic careers for anyone looking to work in an innovative, forward looking engineering business.
They offer competitive salaries, generous holiday entitlements, free life cover, pension scheme, childcare vouchers and cycle to work salary sacrifice schemes.
They have careers in a wide variety of disciplines, including: Commercial, Mechanical Engineering, Manufacturing Engineering,  Project Managers, Buyers, Quality Inspectors, CNC Machinists, Assembly Operatives, Integrated Technical Support, Stores and Maintenance Engineers, as well as other Head Office functions such as accounts, IT and administration.
Horstman are a Gold member of the 5% club (This award recognises the UK's leading employers of apprentices, graduates and degree placement students) and have also been recognised as an Outstanding Workplace in People Insight's recent Awards.
​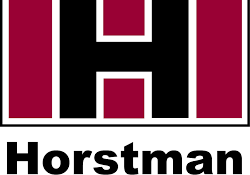 Jobs for Hortsman Defence Systems

Benefits of working at Horstman Defence Systems
Pension – 5% matched contribution (up to 8% matched)
Life Cover of 4 x salary
25 days holiday, plus 1 day at 5 years and another day at 10 years
Simply Health cover (Cash Plan) for self and any children Level 3
Company bonus scheme – non-contractual and dependent on company performance
Uplift in pay rate at 5 years and 10 years service
Enhanced paternity and maternity leave (after qualifying period)
Retail discounts
Interested in joining the team?
Solutions through understanding